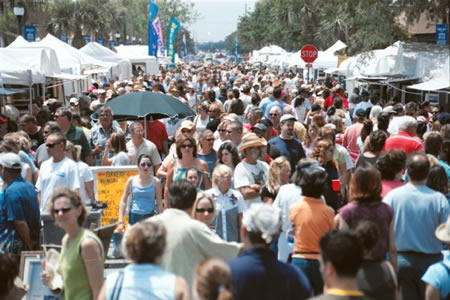 The Melbourne Art Festival is one of the finest and most energetic festivals in the United States. It is ranked 80th of outdoor fine art shows in the nation by Sunshine Artist and is designated as a Top 20 Event by the Southeastern Tourism Society. Don't miss the opportunity to be a sponsor of one of the premier fine art shows on Florida's Space Coast
For over thirty years, the Festival has brought to the Melbourne area a two-day event that remains unprecedented. The Festival presents an extraordinary collection of juried fine art, music, an exciting Student Art Competition, an expansive arts and craft program for children, art workshops, and student art scholarships for an expected crowd of over 45,000 attendees.
To learn more about Exhibit options,contact our Sponsor Chair, Gregory Bell (321) 508-6722, and join us as a Exhibitor of the 38h Melbourne Art Festival.