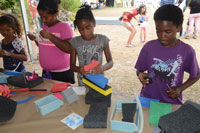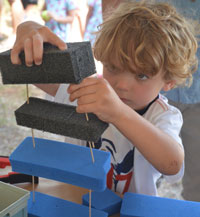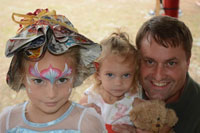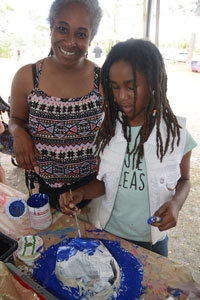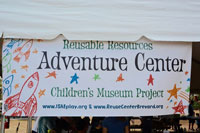 KidsWorld excites and stimulates the curiosity and artist in all of us
Dedicated to families with children from ages 3 to 12, Kids World inspires young and old alike. Kids World is open from 10AM to 5PM. Come explore fascinating, hands-on demonstrations, arts & crafts, experiments, and performances.
All Kids World activities are free! Remember children must be accompanied by an adult while visiting Kids World.
KidsWorld 2019 Performance Schedule
Saturday, April 27

9:30 - 10:30am

DJ Case & Friends

10:30 - 11:00 am

Sunrise Elementary Hand chimes

11:00 - 11:30 am

My Father's Puppets

11:30 - 12:15 pm

Jupiter Elementary Singing Eagles

12:15 - 1:15 pm

Anna and the Wild Things

1:15 - 1:30 pm

Jim, the Juggler

1:30 - 2:00 pm

My Father's Puppets

2:00 - 3:00 pm

Eagle Express

3:00 - 3:30 pm

Kidz Dance Fitness

3:30 - 4:30 pm

Jake and Company

4:30 - 5:00 pm

DJ Case & Friends

Sunday, April 28

10:00 - 11:00 am

DJ Case & Friends

11:00 - 12:00 pm

Jake and Company

12:00 - 1:00 pm

Anna and the Wild Things

1:00 - 1:30 pm

My Father's Puppets

1:30 - 2:00 pm

John, the Magician

2:00 - 2:30 pm

Kidz Dance Fitness

2:30 - 3:00 pm

My Father's Puppets

3:00 - 4:00 pm

Amaya Montage, Singer

4:00 - 4:30 pm

DJ Case & Friends