2021 Melbourne Art Festival Judges
Nathan Beard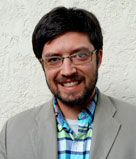 Nathan Beard is a working artist from St. Petersburg, FL and serves as Assistant Curator at Dunedin Fine Art Center. He has curated and co-curated over 40 gallery exhibitions and one international traveling photography exhibition, and has exhibited his own work extensively since 2013, including at Leepa-Rattner Museum of Art, Tampa Museum of Art, Fukuoka Asian Art Museum (Japan), Highlands Museum of the Arts, Gallery 221, Olivet Nazarene University, Morean Arts Center, JADA Art Fair (Miami), and Brooker Creek Preserve. Beard's work is in a number of private and corporate collections, including Great Bay Distributors, B2 Communications, MHK, Penny Hoarder, Osprey Properties, Sabal Trust and Tampa Bay Title. In January 2020, several of Beard's large, multi-panel paintings were selected to serve in the Arts in Embassies program and will be on view at the U.S. Embassy in El Salvador until 2023.
Jocelyn Boigenzahn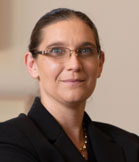 The University of Tampa, University Galleries- Jocelyn Boigenzahn
Director of University Galleries, Jocelyn Boigenzahn has master's degrees from the University of Florida and Johns Hopkins University in Art History and Museum Studies and Digital Curation, respectively. Boigenzahn develops exhibitions and programming to promote the artistic practice and advancement of UT student, faculty, and alumni artists, showcasing their work and that of renowned regional, national, and international contemporary artists for the study and enjoyment of the Tampa Bay Area.
Bryan Hiveley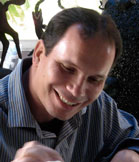 Bryan Hiveley lives in Miami, Florida. He is the Head of the Visual Arts program and teaches sculpture and ceramics at the Miami International University of Art & Design. Hiveley uses animal imagery to depict compelling narratives from a personal perspective. Bryan Hiveley received his MFA from the University of South Carolina and his BFA from the University of Minnesota, Duluth. He has taken part in numerous residency programs such as Arrowmont School of Arts and Crafts, the Hambidge Center for the Creative Arts and Sciences, Watershed Center for the Ceramic Arts, and the Tainan National University of the Arts, Taiwan. He is a recipient of an Individual Artist Fellowship from the State of Florida and his work has been featured in Ceramics Today, The Ceramic Design Book, Working with Clay, and The Craft and Art of Clay.