2023Melbourne Art Festival Judges
Chris Balaschak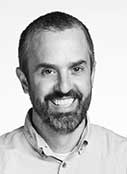 Dr. Chris Balaschak is a Professor of Art History, and Chair of Visual Arts, at Flagler College in St. Augustine, FL, where he teaches courses on visual culture, modern and contemporary art, curatorial studies, as well as the history of photography. His research often considers photography's role in placemaking, with a particular focus on print media and environmentalism. Dr. Balaschak's book, The Image of Environmental Harm in American Social Documentary Photography, was published by Routledge in 2021.
https://www.flagler.edu/directory/faculty--staff/chris-balaschak.php
Lonni Hopkins

Lonni Hopkins is a graduate of the University of South Florida Fine Arts Department, under the tutelage of the late Theo Wujcik. She received a Bachelor of Fine Arts with a concentration in Lithography. Her metalsmithing skills have been acquired post college, studying independently with Master teachers and metalsmiths. In Graduate School she earned a degree in Art Education, which sent her on a professional journey teaching Art with the Hillsborough Schools. The last 13 years of her teaching career were spent teaching metalsmithing and sculpture in the Visual Arts program at H.W. Blake Magnet School for the Arts in Tampa, Florida. Formerly on the Board of Florida Craftsmen (now Florida CraftArt) during their Capital campaign where they purchased their current building, and on the Board of the West Coast Chapter of Florida Society of Goldsmiths; she has taught for Art Center Manatee, and The Morean Arts Center. Lonni is a studio artist, dedicated to creating her own work and exhibiting in both local and national shows. Her inspiration comes from her travels, urban living, architecture,
nature, and current cultural trends and events.
Tongyun Yin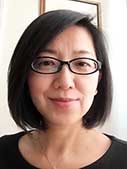 Dr. Tongyun Yin is the Cofrin Curator of Asian Art at the Harn Museum of Art and a Graduate Faculty at the School of Art and Art History at the University of Florida. She holds a PhD in Modern and Contemporary Art History, Theory, and Criticism from the University of California, San Diego, and master's degrees in Museum Studies Program and Late Imperial Chinese History from The George Washington University and Renmin University of China, respectively. With over a decade of experience in research, teaching, and curatorial work in Chinese and American museums and universities, Dr. Yin has curated many exhibitions that aim to provide a global perspective on Asian art and culture. Centering on modern and contemporary East Asian art, her research endeavors to challenge the demarcated binaries between traditional and contemporary art practices. Her extensive publication record includes "Representing the Primordial Chaos: Haptic Visuality of Tai Xiangzhou's Celestial Painting Series" (upcoming, Art Institute of Chicago), "Oneness and Wholeness: The Idea of Symbiosis in Li Hongwei's Ceramic Sculpture" (Artists, Hong Kong, 2021), "From Context to Subject: The Poetics and Politics of Creating and Exhibiting Artworks at the National Museum of China" (Journal of Contemporary Chinese Art, 2017). Dr. Yin has also served as the Panelist for National Endowment for the Humanities Fellowships Program in 2022 and a Museum Accreditation Peer Reviewer for the American Alliance of Museums since 2009.