2018 Melbourne Art Festival Judges
Nathan Beard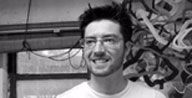 Nathan Beard was awarded a Bachelor of Fine Arts from Colorado State University in 2001 and then worked in galleries and as an Art Consultant in Denver, CO for seven years. He grew up on a dairy farm in western New York. Prior to his university studies, Nathan lived in Egypt for one year as an exchange student and, upon his return, worked as a cowboy in Wyoming for two years.
Nathan currently maintains a studio in St. Petersburg, FL, where he lives with his wife and six year old daughter. His work is represented locally by ARTicles Art Gallery (St. Petersburg, FL) and in Japan by agent Noriko Kuehn. Nathan also serves as Curatorial Assistant at Dunedin Fine Art Center, as Preparator at Scarfone/Hartley Gallery (University of Tampa), as Curator of Quarterly Exhibits for ARTicles Art Gallery/Staybridge Suites, as Independent Art Installer for galleries and museums throughout Tampa Bay, and as Independent Curator of his own traveling group exhibition called CONSTRUCT www.nathanbeardfineart.com
Patt Fosnaught

Patt Fosnaught is a multi-media artist and career art educator, having taught secondary art in Ohio and Tennessee as well as at Tennessee Tech, the University of Tampa, and the University of South Florida. She holds a BFA degree from the University of Dayton and the Dayton Art Institute and a master's degree in art education from Wright State University. After nine years as an education curator at the Tampa Museum of Art, she became Curator of Education at the Gulf Coast Museum of Art in 2004 where she managed all educational exhibitions, programs and activities at the museum. Since retiring in 2007, she has been teaching art classes for Hillsborough Community College and working with VSA Florida to promote arts opportunities for children and adults with disabilities.
She has been active for several years as an Advisory Board member for the Gasparilla Festival of the Arts serving on the Jury & Rules Committee where she has been a key player in developing rules for the artists as well as selecting the judges, and she has judged many art shows and competitions.
Michele Tuegel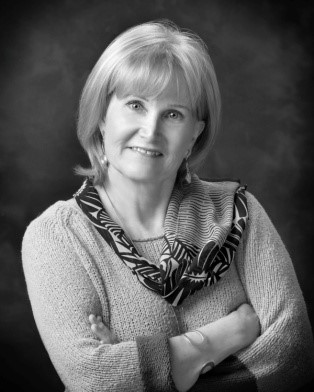 Most recently, Michele was owner and director of Michele Tuegel Contemporary, a fine art and fine craft gallery in downtown St. Petersburg. Prior to the gallery, she was an adjunct professor at Hillsborough Community College in Ybor City (Tampa) teaching Design Foundations, and was Special Projects Manager for the Pinellas County Cultural Affairs Dept. She was also the founding Executive Director of the statewide organization, Florida Craftsmen (now Florida CraftArt), establishing the organization's gallery, exhibitions and conferences statewide for more than 16 years. She has served as an independent juror, curator, arts administrator and art consultant, and began her career in the arts as a practicing, professional artist. She received an MFA from USF, Tampa. .
Michele is well-versed in a broad range of fine art and fine craft media, and she seeks artwork in others that is innovative and technically-proficient --- work that exhibits a strong understanding of art principles and work which clearly explores a personal visual language.