Official Sponsor of the

Melbourne Art Festival!
Weekend Festivities

Festival Map
Photos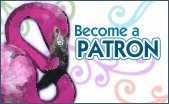 Make a donation to the

Scholarship Fund
through PayPal
Melbourne Art Festival Judges - 2013
Amanda Cooper
Born and raised in St. Petersburg, Florida, Amanda Cooper received a BA in Art History from the University of Florida in 1997. Since 1999, she has worked as Curator of Exhibitions at the Morean Arts Center in St. Petersburg, organizing over 350 exhibitions, including works in all media by students, established and emerging artists and children. She has also served as juror for various art exhibitions including Dunedin Art Harvest, the Scholastic Art and Writing Awards exhibition, Gasparilla Festival of the Arts, FolkFest St. Pete, and the Pinellas Association of Visual Artists Cool Art Show. She has served on art panels for Pinellas County and the State of Florida, awarding several public art projects and individual artist grants. She lives in St. Pete with her husband and three children.
Bryan Hiveley
Bryan Hiveley lives in Miami, Florida. He is the Head of the Visual Arts program and teaches sculpture and ceramics at the Miami International University of Art & Design. Hiveley uses animal imagery to depict compelling narratives from a personal perspective. Bryan Hiveley received his MFA from the University of South Carolina and his BFA from the University of Minnesota, Duluth. He has taken part in numerous residency programs such as Arrowmont School of Arts and Crafts, the Hambidge Center for the Creative Arts and Sciences, Watershed Center for the Ceramic Arts, and the Tainan National University of the Arts, Taiwan. He is a recipient of an Individual Artist Fellowship from the State of Florida and his work has been featured in Ceramics Today, The Ceramic Design Book, Working with Clay, and The Craft and Art of Clay.
Judith Segall
Judith Segall, a multimedia artist, began painting while living in Italy in 1972. Judith exhibits her works locally, throughout Florida, and nationally, her mixed media works ranging from abstract conceptualism to political satire. She studied at Cal State Long Beach, the Instituto de San Miguel Allende in Mexico, graduating from Florida Atlantic University, with emphasis in printmaking. Post grad work continued at University of Florida with the Arts in Medicine and at Nova in Interdisciplinary Arts. Judith has taught at art centers, in colleges through community education and outreach programs, and museum workshops and privately.

Judith is a founding member of the Central Florida Women's Caucus for Art, having served on state and national boards, coordinating juried regional and national art shows. Judith has been listed with the Artists in Education, Broward County Cultural Affairs, the Artists in Residency Program in Broward, and the Seminole County Artists Directory, being the recipient of grants from the United Arts of Central Fl and from the Wolfsonian Institute, Miami amongst others.