2019 Melbourne Art Festival Judges
David Fithian

David Fithian grew up in Daytona Beach, Florida and was surrounded by artists and creative people from an early age. Beginning in 1967 he studied at the Art Students League in Woodstock, New York and then the Pennsylvania Academy of the Fine Arts in the early 1970's. While still an art student he worked in several Philadelphia galleries and learned archival framing along the way. From 1974 to 1980 he was head of the Graphics Department at Drexel University in Philadelphia. Although Fithian's main focus has always been on painting and drawing, many years were spent as a fine arts and commercial photographer. He taught photography at the Crealde School of Art in Winter Park, Florida and conducted a watercolor class at the Maitland Art Center in Maitland, Florida from 1982 to 1990. In the 1990's he lived in Eureka Springs, Arkansas and was a special features writer for the local newspaper and continued to teach and conduct workshops. As a practicing artist from art school days to the present there has been an unbroken connection to painting, including participating in numerous juried and one person exhibitions.

In 2000 Fithian returned to Florida and opened a fine art gallery in DeLand. Since 2001 to the present he has been Curator of Art and Exhibitions at the Museum of Art – DeLand, Florida. In addition to this arts administration position, he is a practicing artist and maintains an active painting studio.
Kelsey Nagy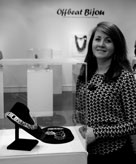 Originally from Memphis, TN, Kelsey Nagy received her Bachelors of Art from Union University with a degree in Studio Art: Ceramics. After graduation, she taught pottery classes to adults and children at a local studio. In 2015, Kelsey relocated to St. Petersburg, FL for an artist residency at the Morean Center for Clay. After working at a series of smaller art galleries, Kelsey went on to become the Assistant Curator at the Morean Arts Center. During her time there she has juried and curated a wide range of exhibitions. Additionally, she is the Manager of the Morean Retail Gallery. Kelsey continues to pursue her artwork as well.
Lynn Whitelaw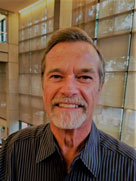 R. Lynn Whitelaw was the founding director and chief curator of the Leepa-Rattner Museum of Art for 17 years, until his retirement in 2015. During his 40-year arts career, he was employed at Hillsborough Community College (HCC) for 15 years in career service, gallery management and teaching positions and was Curator of Education at the Tampa Museum of Art for 8 years, where he was honored by the Florida Association of Museums (FAM) with an Innovator Award for a nationally recognized partnership program developed with Hillsborough County Public Schools.

In 1998, Mr. Whitelaw took the position as founding director of the Leepa-Rattner Museum of Art, located on the Tarpon Springs Campus of St. Petersburg College, and began working on designs for the new museum, its governance structure and education and exhibition programming. During his tenure, he also served as chief curator and dramatically expanded the museum's art collection holdings, including acquisition of the former Gulf Coast Museum of Art collection. In September 2015, Mr. Whitelaw was honored with a Lifetime Achievement Award from the Florida Association of Museums.

Mr. Whitelaw is a graduate of Florida State University with bachelor and master degrees in the History and Criticism of Art. Over the years, curatorial efforts have resulted in over one hundred and forty exhibitions presented at Hillsborough Community College, the Tampa Museum of Art, Leepa-Rattner Museum of Art and the Gallery at Brooker Creek Preserve. Additionally, he has served on numerous state-wide and local boards and art committees and has been a judge for over 18 outdoor art shows and juried exhibitions around the state of Florida.